Welcome to St. Mary Parish
Bienvenido La Parroquia de St. Mary
Dear Friends,

Welcome to the St. Mary Parish website, which is continually under construction with new parish updates and exciting news. We welcome you to our parish!

If you are new in the area, we invite you to worship with us and participate in our parish activities.

We extend a special invitation to those who may have been away from the church for a while to rejoin us.

Through this website, we hope to provide opportunities to grow in faith through some of the links that are offered and to keep you up to date with parish activities.

Good wishes to all.

Rev. Seán Bonner
Pastor

Queridos amigos,

Bienvenido al sitio web de La Parroquia de St. Mary, que se encuentra actualmente en construcción. ¡Le damos la bienvenida a nuestra parroquia!

Si es nuevo en el área, lo invitamos a orar con nosotros y participar en nuestras actividades parroquiales.

Extendemos una invitación especial a aquellos que pueden haber estado lejos de la iglesia por un tiempo para reunirse con nosotros.

A través de este sitio web, esperamos brindar oportunidades para crecer en la fe a través de algunos de los enlaces que se ofrecen y para mantenerlo al día con las actividades de la parroquia.

Los buenos deseos para todos,

Rev. Seán Bonner
Pastor

♦ ♦ ♦ ♦ ♦ ♦ ♦

Parish Services:

Historic Cemetery (section under construction)

Thinking About Becoming A Catholic?

In parishes throughout the country, men and women who are seeking to journey in faith, gather together for what has come to be known as the R.C.I.A. (Rite of Christian Initiation for Adults). If you or someone you know are interested in the R.C.I.A. program, Click here for more information.

Vocation Awareness

Many priests and religious will tell you that before entering religious life, they felt unworthy of such a calling. Yet, St. Paul tells us that he boasts of his weaknesses because he knows that God's grace is enough (2 Cor 12:7-10). Saint or sinner, you may be called to the priesthood. Click here for more information.

♦ ♦ ♦ ♦ ♦ ♦ ♦ ♦ ♦

Pray the Rosary, daily.

PRAY THE ROSARY WITH US!
How to pray the Rosary

♦ ♦ ♦ ♦ ♦ ♦ ♦ ♦ ♦

CHILDREN'S LITURGY
OF THE WORD
SUNDAYS thru May 2020
11:30 am Mass
We help our younger parishioners to better understand the Mass readings on their level.

♦ ♦ ♦ ♦ ♦ ♦ ♦ ♦ ♦

Thank

you for being part of our family. Give thanks and invite someone to join us for Mass - the day we celebrate God becoming part of our family, too.

MASS SCHEDULE

Saturday: 4:00pm
Sunday: 8:30am, 11:30am,
2:00pm (Spanish)

Weekday Masses

Monday: 9:00am
Tuesday: 9:00am
(@ St. Richard, Westland, MI)
Wednesday: 9:00am
Thursday: 9:00am
(@ St. Richard, Westland, MI )
Friday: 9:00am

Sacrament of Reconcilation

Saturday: 3:00pm to 3:30pm

♦ ♦ ♦ ♦ ♦ ♦ ♦ ♦ ♦


BECOME A PRIEST

Permanent Diaconate

Religious Life

♦ ♦ ♦ ♦ ♦ ♦ ♦ ♦ ♦

Bishop Robert Barron's Word on Fire

Catholic News

Published: January 28, 2020

Washington D.C., Jan 28, 2020 / 01:15 pm (CNA).- A Trump administration rule defining more low-income immigrants as a public burden may go into effect, the U.S. Supreme Court ruled this week. Catholic leaders decried the ruling, saying it will harm families' ability to secure basic services and that it represents a radical departure from American traditions.

"We implore the administration to reconsider this harsh and unnecessary policy and rescind it in its entirety," Sister Donna Markham O.P., president and CEO of Catholic Charities USA, said Jan. 27. "By allowing this harmful policy to go into effect, the administration imposes a chilling effect on access to basic services, creating fear among eligible individuals threatening family unity and stability."

"We will be judged on how we treat the hungry, the homeless and the stranger among us and this decision signals a watershed change of course from the best moments of our American heritage of welcoming immigrants and refugees," Markham said.

The rule change expands the criteria under which immigrants would be ineligible for a green card, encompassing those who use public benefits on a more temporary basis than the previous standards.

Catholic Charities USA said the rule harms families, targets legal immigrants, and could prevent families from securing basic nutrition and housing assistance.

The U.S. Supreme Court sided with the Trump administration in a 5-4 vote on Jan. 27 to overturn a nationwide injunction against the rule. The justices did not comment on the merits of the case. However, Justice Neil M. Gorsuch, joined by Justice Clarence Thomas, issued a concurring opinion objecting to the use of nationwide injunctions.

The decision means the new rule can go to effect in every state except for Illinois, a separate case. The rule will still face legal challenge in several courts across the country.

Immigrant advocates and several states had challenged the rule, saying it would impose costs on the states and penalize immigrants who rely on temporary government assistance. They objected that it limited access to green cards for low-income immigrants seeking legal entry to the U.S. or seeking to remain legally.

The concept of a "public charge" dates back to at least 1882, when federal lawmakers wanted to ensure that immigrants were independent and would not burden public services.

Since 1996, government regulations had defined a public charge as someone who is "primarily dependent" on government assistance, meaning this assistance supplies more than half their income through cash benefits, such as the Temporary Aid for Needy Families or Supplemental Security Income from Social Security, CNN reports.

Previously, fewer than 1% of applicants were disqualified on public charge grounds.

Under the Trump administration rules announced in August 2019, "noncash benefits providing for basic needs such as housing or food" count towards consideration of whether a person would be a public charge. These include most forms of Medicaid, food stamps and housing vouchers.

An immigrant who received one or more designated benefits for more than 12 months in a 36-month period could be designated a public charge. Use of two kinds of benefits in a single month would count as two months, the New York Times reports.

Lawyers for the private groups challenging the rule cited Department of Homeland Security estimates that the rule will cause hundreds of thousands of households to forgo benefits for which they are eligible "out of fear and confusion about the consequences for their immigration status of accepting such benefits." The Department of Homeland Security warned of increased malnutrition, especially for pregnant or breastfeeding women and their infants and children; increased prevalence of communicable disease; and increased poverty and housing instability, the lawyers said in their brief.

New York Solicitor General Barbara D. Underwood, whose state was among the plaintiffs to the legal challenge, said the new rule would "radically disrupt over a century of settled immigration policy and public-benefits programs." The established consensus was that the phrase "public charge" was limited to mean "individuals who are primarily dependent on the government for long-term subsistence," she argued.

U.S. Solicitor General Noel J. Francisco, who defended the rule, asked the Supreme Court to lift the lower court injunctions. He argued that the new rule was a permissible interpretation of the concept "public charge." It is a lawful goal to discourage immigrants seeking green cards from using public benefits, and enjoinment of the rule would cause "long-term harm" to the government, he said.

Francisco said if any resident aliens not subject to the rule disenroll from benefits for fear they would endanger their immigration status, then "such disenrollment is unwarranted, easily corrected and temporary."

Susan Welber, a staff attorney at the Legal Aid Society, opposed the new policy. She told CNN the policy aimed to exclude "as unworthy and unwelcome anyone who is predicted to receive even a small amount of food, health or housing assistance at any point."

"We are very disappointed in the Supreme Court's decision, and the irreparable consequences it will have for immigrants and their families across the nation, but we continue to believe that our legal claims are very strong that we will ultimately prevail in stopping this rule permanently," she said.

In September 2018, when the initial changes to the rule were proposed, the U.S. Conference of Catholic Bishops warned that the rule will be "very harmful to families" and cause fear among immigrant families who are "already struggling to fulfill the American Dream." The proposed rule "further compounds strict eligibility guidelines already in place preventing many immigrants from receiving federal aid," they said.






Read More!

Published: January 28, 2020

South Bend, Ind., Jan 28, 2020 / 12:59 am (CNA).- The University of Notre Dame's refusal to pay for drugs that can cause early abortions will face further litigation in court, after a federal judge in Indiana allowed a lawsuit to challenge an agreement between the university and the Trump administration.

"Notre Dame stands on firm legal and moral ground in refusing to subsidize the limited number of contraceptive products that can act as abortifacients and harm an unborn child," Paul Browne, vice president of public affairs and communications at the University of Notre Dame, said in a Jan. 20 letter to the editor of the Notre Dame Observer, a student-run newspaper.

U.S. District Court Judge Philip Simon rejected the university's motions to dismiss the case on Jan. 16. A pretrial conference is scheduled for early March, the South Bend Tribune reports.

The lawsuit, filed in June 2018, charges that the Catholic university's failure to provide abortifacient drugs violates a federal requirement dating back to 2012 holding that employer health plans must provide contraceptive coverage.

The lawsuit comes from a group of students allied with national pro-abortion rights NGOs.

Browne told the South Bend Tribune the university's position is "grounded in the autonomy of litigants, including the government, to settle claims." He added "we are confident that Notre Dame will prevail."

Among the plaintiffs in the lawsuit are three unnamed students and the group Irish 4 Reproductive Health, a 501c4 non-profit not affiliated with or funded by the Catholic university.

"No one at Notre Dame — and no one anywhere —should have to choose between what is right for their body and life and what they can afford," said the group Irish 4 Reproductive Health, a plaintiff in the lawsuit.

In February 2018, University of Notre Dame president Rev. John I. Jenkins, C.S.C., announced that while the insurance plan at the university will not provide abortifacients, the school will fund the use of "simple contraceptives."

Irish 4 Reproductive Health still objected, contending that the policies follow a February 2018 "secretive deal with the Trump-Pence administration to impose unnecessary and burdensome costs on us and restrict our reproductive healthcare options to methods deemed acceptable by Fr. Jenkins's coterie of advisors."

The group of Notre Dame undergraduate and graduate students describes itself as an advocate for "reproductive justice."

"We work to expand access to sexual health resources and information at the University of Notre Dame as well as in our surrounding community. Our feminism is intersectional and sex-positive," it says on its Facebook page.

The group says the majority of its funding comes from individual donors but it also reports receiving grants from Planned Parenthood, the nation's largest performer of abortions, and Catholics for Choice, whose claims to be a Catholic organization have been rejected by the U.S. bishops.

Irish 4 Reproductive Justice works with South Bend-area pro-abortion rights and feminist groups as well as the National Women's Law Center, and Americans United for the Separation of Church and State. The latter two groups are assisting in the lawsuit, as is the New York-based Center for Reproductive Rights and the Fried Frank and Macey Swanson law firms.

Americans United named Irish 4 Reproductive Health as its 2020 Students of the Year.

Named alongside Notre Dame in the lawsuit are the U.S. Departments of Health and Human Services, Treasury, and Labor.

"The Supreme Court should affirm that it is unconstitutional for the Trump administration to misuse religious freedom to block employees' and students' access to birth control," Rachel Laser, president and CEO of Americans United for Separation of Church and State, said Jan. 17.

Laser cited similar court decisions in Pennsylvania and California.

The 2010 Affordable Health Care Act, she said, "guarantees employees and students the right to contraceptive coverage."

The 2010 health care legislation required employer-provided health insurance plans are required to cover certain "preventative services." Guidance issued under the Obama administration in January 2012 defined these services to include all FDA-approved sterilization procedures and contraceptive methods, including abortifacient birth control pills and IUDs.

Initially, there were no religious exemptions for those opposed to the distribution of contraceptives. The eventual exemption was so narrow in scope it excluded religious orders such as the Little Sisters of the Poor and non-profits like the EWTN Global Catholic Network.

In 2015, the Supreme Court ruled against the mandate as it applied to Christian-owned business Hobby Lobby and similar "closely held for-profits."

The Trump administration established new rules in October 2017 allowing companies with religious or moral objections to contraception to opt out of the mandate. Federal judges blocked the rules in December 2017, resulting in new rules in November 2018.

Judges in California and Pennsylvania issued injunctions against these new rules in January 2019, again halting the Little Sisters of the Poor's legal case. On Jan. 17, 2020 the U.S. Supreme Court said it would again hear the Little Sisters of the Poor's case.

Americans United, one supporter of the lawsuit against Notre Dame, is historically an anti-Catholic group. Formerly known as Protestants and Other Americans United for Separation of Church & State, it was founded in 1947 with financial backing and other support from prominent Scottish Rite Masons, Southern Jurisdiction, Phillip Hamburger reports in his 2002 book "Separation of Church and State," published by Harvard University Press.

In a Feb. 7, 2018 statement, Notre Dame's president Father Jenkins acknowledged that the use of contraception is indeed "contrary to Catholic teaching." Attempting to justify the health plan policy, he said that offering contraception in the school health plan was a way to "respect" other religious traditions and conscientious decisions—particularly decisions made by those in the university's community who rely on access to contraception through the insurance plan.

This step came as a surprise to many, since the university was one of the institutions which sued the United States over the mandate. Prior to the mandate, Notre Dame did not provide contraception coverage in its insurance plans, except when prescribed to treat a medical condition.

Notre Dame law professor Gerard V. Bradley criticized the new university policy in a February 2018 Public Discourse essay "Notre Dame Swallows the Pill." He said the policy was "a giant leap into immorality" that made the university "sole funder and proprietor of a contraception giveaway."

Bradley cited Notre Dame's previous claims that justified its lawsuit on the grounds of fidelity to Catholic teaching. In his words, the university argued that "to remain faithful to its beliefs, it could not be involved in any way whatsoever with a process designed to provide contraceptives to its employees, its students, or their dependents."

Bradley said the allowance for contraception will cause incalculable harm to "so many persons' minds, bodies and souls."

"Our moral duty to respect others' choices does not have anything to do with giving them the means to do evil," he said.





Read More!

Published: January 27, 2020

Austin, Texas, Jan 27, 2020 / 06:18 pm (CNA).- A study of statistics from Texas suggests that since 2016, judges in the state were less likely to grant permission to minors to procure abortion without their parents' consent than in previous years.

Thirty-seven states, including Texas, require minors to obtain parental consent before procuring an abortion. In those states, minors can also seek the approval of a judge, in what is known as a "judicial bypass."

From 2000 to 2015, Texas' laws mandated that a minor seeking an abortion without parental consent must demonstrate to a judge that they were mature and well-informed, that notifying a parent would not be in their best interest, and that notifying a parent might lead to physical, sexual or emotional abuse.

According to a study published this month in the American Journal of Public Health, between 2001 and 2015 the number of times a judge in Texas denied a minor an abortion ranged from zero to six per year, which in turn represented between 0% and 6.2% of the total requests judges received that year. The rate of denial was 2.8% in 2015.

In 2016, the year that Texas implemented a law changing regulations for minors requesting permission for abortions from judges, the number of denials rose to 23, which represented about 10.3% of the total requests that judges received that year. The number of denials dipped to 10 in 2017 (3.1%) and then rose slightly to 12 in 2018 (5.1%).

The data for 2016-18 came from the Texas Office of Court Administration, while that from 2001-15 were based on reports from Jane's Due Process, a group that provides legal representation to minors seeking to procure abortion without their parents' consent.

Reuters reported that one of the changes implemented in 2016 was the removal of the criterion related to physical, sexual, or emotional abuse if the minor tells the parent they are having an abortion. Another change implemented after 2016 required girls to file their petitions in the county they live in, and to include their name, address, and date of birth, Reuters reported.

The study's lead author, Amanda Stevenson, said that the purpose of the judicial bypass process "is to protect minors from a veto of their abortion decision. We find sometimes the process doesn't protect them from being vetoed. It's just the judge instead of the parent."

Texas' requirements regarding judicial consent for minors to obtain an abortion recieved national attention when a 17-year-old from Central America, known as Jane Doe, obtained state permission in September 2017.

The minor had been in federal custody in a Texas shelter operated by the Office of Refugee Resettlement – an agency of the Department of Health and Human Services. The Department of Health and Human Services objected to transporting the minor to abortion appointments.

The government argued that since she is a minor in their custody, it has the right to determine what is in the best interest of the teen, and also stated that it has an interest in not creating incentives for minors to cross international borders in order to obtain abortions.

On Oct. 20, 2017, a three-judge appellate panel ruled that Doe would not be allowed immediately to obtain the abortion. This overruled a Texas district court's ruling that Doe should be allowed to access an abortion immediately.

However, the D.C. Circuit Court of Appeals overturned the decision five days later, ordering instead that an adult custodian be found for the teenager, which would remove her from federal custody. The teen subsequently procured the abortion.

Other states attempting to pass "parental notification laws," such as Indiana, have been blocked by the courts.

Indiana law requires any Indiana minor seeking an abortion to provide the courts with written consent from a parent, but the state allows a minor to petition a court for approval to have an abortion without parental consent.

A 2017 law would have allowed judges to notify parents that their daughters are seeking to have an abortion without consent.

In 2017, a federal judge issued a preliminary injunction that prevents judges from notifying parents when minors seek abortions, and the U.S. Circuit Court of Appeals upheld that injunction during August 2019 by a vote of 2-1.

Also in 2017, a federal judge struck down an Alabama law requiring more scrutiny for minors who seek an abortion without parental consent, saying that the law violates the minor's confidentiality by possibly bringing other people from her life into the process.

Efforts are currently underway to remove the longstanding requirement for teens to obtain parental consent before getting an abortion in Massachusetts, a rule that can only be bypassed if the minor is granted permission for the abortion by a state judge. The bill, which state Sen. Harriet Chandler introduced during January 2020, also seeks to establish a state right to an abortion, which would stand even if Roe v. Wade were to be overturned.



Read More!
♦ ♦ ♦ ♦ ♦ ♦ ♦ ♦ ♦
♦ ♦ ♦ ♦ ♦ ♦ ♦ ♦ ♦

♦ ♦ ♦ ♦ ♦ ♦ ♦ ♦ ♦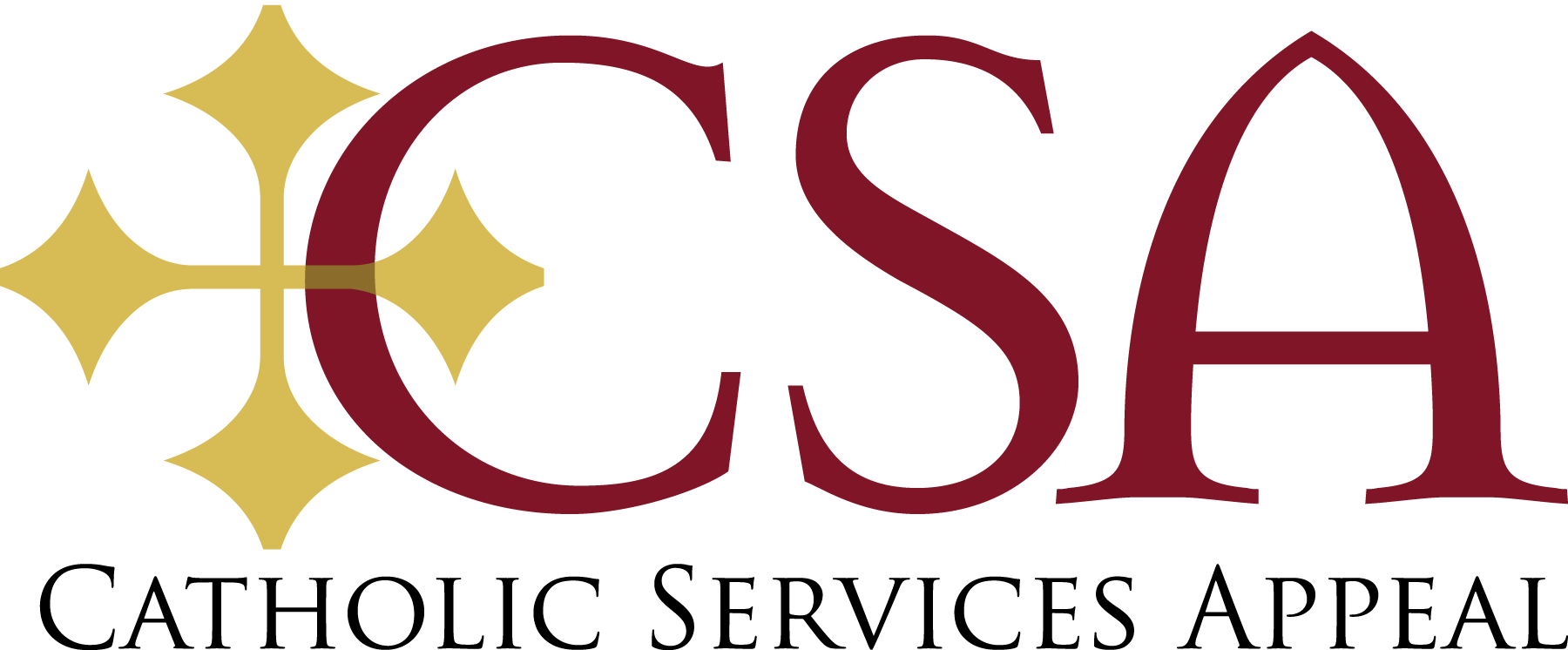 CSA UPDATE 2019

♦ ♦ ♦ ♦ ♦ ♦ ♦ ♦ ♦
UPCOMING SPECIAL EVENTS
ST. MARY CAFÉ
JANUARY 26th
after the 8:30am and 11:30am Masses
Breakfast: Warm treats
Lunch: Homemade soup and chili
Hot Dogs w/toppings

♦ ♦ ♦ ♦ ♦ ♦ ♦ ♦ ♦
St. Blaise
Blessing of Throats
after all Masses
FEBRUARY 1st AND 2nd
♦ ♦ ♦ ♦ ♦ ♦ ♦ ♦ ♦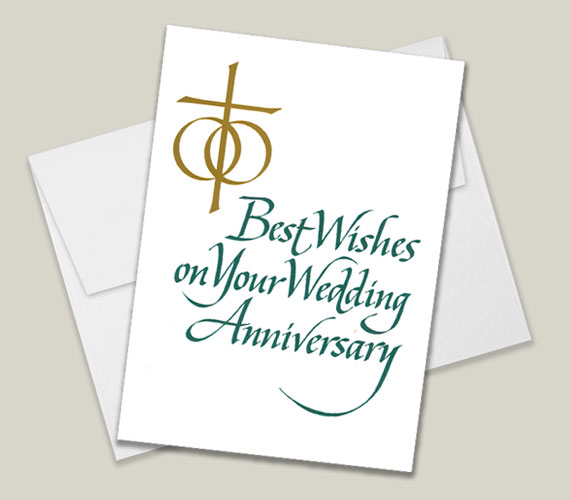 WEDDING JUBILARIANS'
MASS & RECEPTION
Sunday, February 9th
11:30am Mass
followed by reception in Haney Hall
♦ ♦ ♦ ♦ ♦ ♦ ♦ ♦ ♦
Please review our bulletin
for other parish news and events.
♦ ♦ ♦ ♦ ♦ ♦ ♦ ♦ ♦ ♦


Powered by the Holy Spirit
boldly sharing the Gospel.
Your go-to source for Catholic news in the Archdiocese of Detroit.

Subscribe here.

♦ ♦ ♦ ♦ ♦ ♦ ♦ ♦ ♦ ♦
CALENDAR OF EVENTS